Complete Retirement Planning and Financial Strategies
OUR COMPREHENSIVE APPROACH
Once we understand your financial situation, we can help you decide which types of products and services fit within your financial strategy.
Investment Planning
We will talk risk tolerance, portfolio fees, volatility control and our comprehensive money management plan.
Tax-Efficient Strategies
We'll look at the taxable nature of your current assets and potential ways to include deferred or tax-free money in your management approach.
Estate Planning
Together with qualified professionals, we'll create a plan that is designed so your hard-earned assets go to your beneficiaries in the most tax-efficient manner.
Health Care Planning
We help prepare you for potentially large health care and long-term care costs.
Income Planning
Our goal is to help ensure your expenses are paid with reliability and predictability for the rest of your life.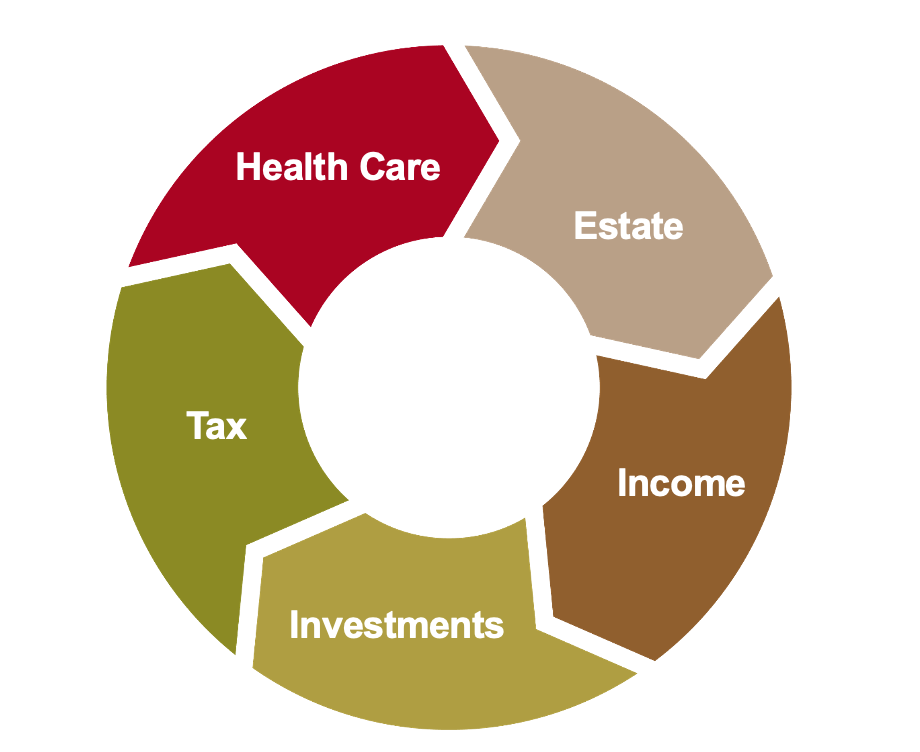 Family Wealth Strategies was founded by Kevin Metzler primarily to serve those already retired or soon to retire. FWS is committed to educating retirees regarding the best approach to meeting their income needs and preserving and managing their nest egg in such turbulent markets.
We are experienced in taking retirees through our four-step process, which involves: a 1040 tax return review; investment, risk and fee analysis; income analysis; and legacy and trust planning. Ways that can help stabilize your investments and income under these unique economic conditions can be the reduction of taxes, financial management fees, and potential market losses from overexposure to market risk.